Best never have I ever questions dirty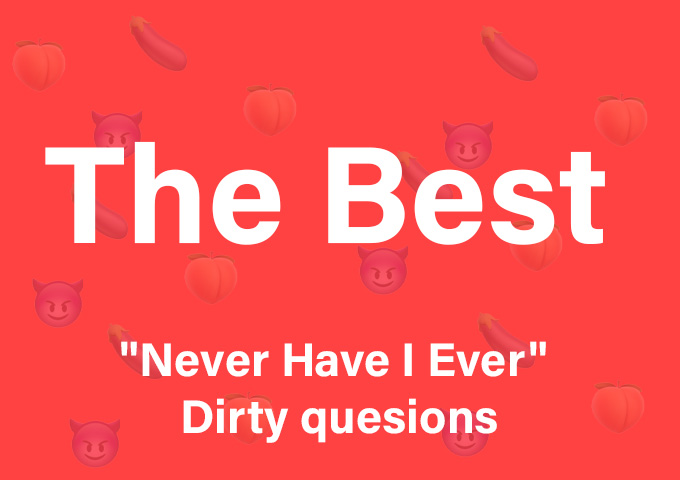 ---
Our website and application "Never Have I Ever Online" casts too many questions categories and among them is Sexy and Dirty questions too.
These are soo funny and juicy questions that you can enjoy with your partners online or offline.
If you can't meet your partner play online. Create private or public online game room and invite your friend, you can aslo exchange messages.
If you wanna have fun with you partner you can pick 🍆 Sexy and Dirty Questions or 💑 For Couple Questions
Statistically, after this game, the couples become more open and delightful. Never have I ever helps you get to know each other better and find out what your partner likes more.
For example
"Never Have I Ever" role-played during s*x.
"Never Have I Ever" had someone strip for me.
"Never Have I Ever" had a one-night stand.
"Never Have I Ever" had flirted with someone to make someone jealous.
etc.